kgr's Commission for Live2D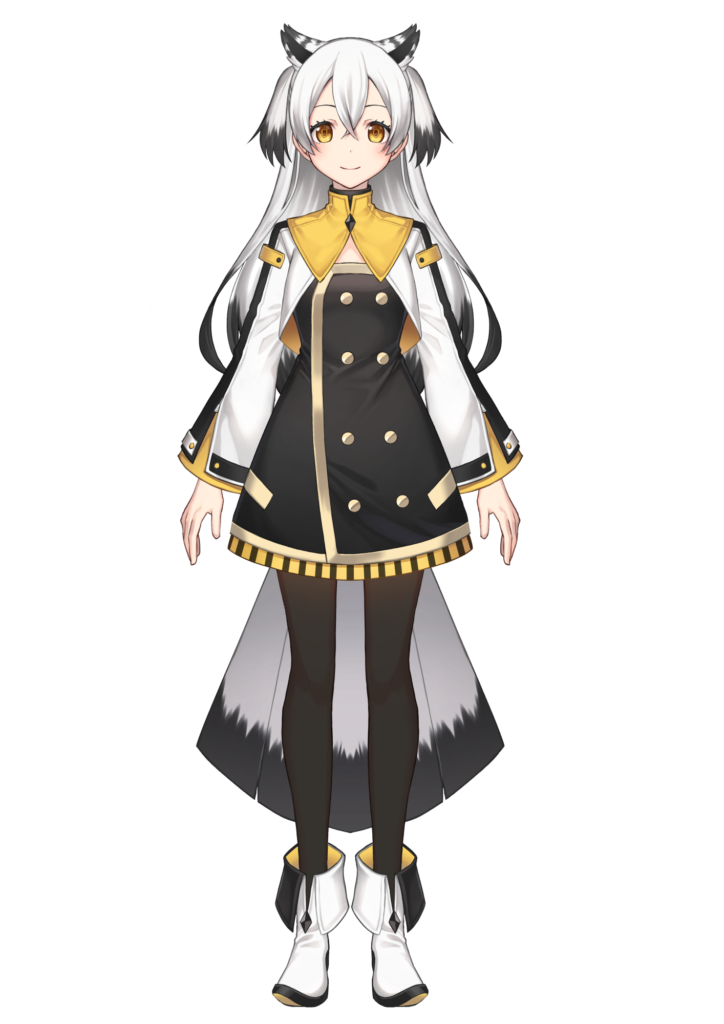 Art&Rig Package
If you order this package, the rig commission of ARS (@AriyaSusanto) of Live2D rigger will be a good value!
Art: kgr (@egerik_k_)
Rig: ARS (@AriyaSusanto)
First, order me a Live2D commission. The finished art will be sent to ARS after contact you. Then you pay ARS for the rig commission.
If you are looking for a Live2D rigger after commissioning me, this package is a good value. I and ARS an affiliate partner. so I can create a better model.
Readme
*It is a parts commission for Live2D.
*Modeling (rigging) not included.
*I like people who like my art and my models.
If you would like to commission me, please fill out an order form and note me with it.
MY ENGLISH IS NOT VERY GOOD. I AM USING A MACHINE TRANSLATION. I WOULD APPRECIATE YOUR UNDERSTANDING.
I only accept commissions for original characters/OCs.
PLEASE CLARIFY INSTRUCTIONS FOR OUTFIT. DESCRIPTIONS OF BOTH TEXT AND IMAGES ARE DESIRABLE.
If your character is too detailed, I may decline your commission request.
I MAY BE SLOW DUE TO REAL LIFE PRIORITIES (IN WORK, ILLNESS, ETC)
I AM DOING MULTIPLE COMMISSIONS, SO I CAN NOT COMPLETE IT IMMEDIATELY.
I HOPE YOU UNDERSTAND THAT IT WILL TAKE TIME TO DONE.
There are no refunds.
I only accept payment via PayPal. * USD
About price
It is desirable to have afford to budget.
If character design is required $450~
If there are many parts separation are separated, an additional charge willbe required.(It can cost more than $400~)
No modeling options.
Price fluctuates depending on the order details. Please consult!
Basic facial expression
-Smile
-Sad
-Anger
Become pale layer
Blushing layer
Additional facial expressions/expressions require an additional charge.
From $20~
*The one who commissioned me before.
You can also order new hair and clothing etc parts. The price is $300~
About use with Vtuber
The profits from using that model is yours.
Please write my name/credit (kgr/Twitter:@egerik_k_)
TERMS OF SERVICE
Commercial use is Okay. Price includes commercial use.
It can be used with video and distribution services such as Twitch and Youtube.
The profits from using that model is yours.
It is possible to make and sell goods using this art. In that case, please contact me.
Please write my name/credit (kgr/Twitter:@egerik_k_)
I may (or may not) upload the finished illustration to my DA, SNS, or publish it in doujinshi.
I will do not
Adult
Furry/anthro (Kemomimi is ok)
Robot/Mechanic
Grotesque
How to order
It will take about a month to produce.
I am currently on a WaitList system.
If you would like to commission a model to me, please send your order to kgrcommission@gmail.com with your details.
The title of the email should be "Live2D commission order"
– References:
– Character expression/personality
– Paypal mail address:
– Other: (Budget and wanted parts, questions, etc.)